Preface: Please note that this is a listing of recent achievement not of ability or aptitude. And no, achievement is not 'which title shots my promoter or manager' could get me – if you think that then you miss the central point that should underpin titles – the man should make the title; not the other way around. 'Achievement' for my purposes is: who you fought/beat & when you fought/beat them relative to their career curve in the short to medium term past with more weight given to the shorter term past. The fighters listed higher have – in my opinion – achieved more in the recent past. Whether this is because they have simply had the opportunity to achieve more or because they are intrinsically better fighters or a combination of the two will only be revealed with time. It is almost a universal truth that achievement is a product of opportunity, ability & application.
A great example (were they still in the same division) on a global scale would be Carl Frampton & Guillermo Rigondeaux – Frampton would (easily) land higher on a head to head basis as per the methodology employed within the list below because he has fought and beaten a higher calibre of opponent in the recent past. Does that mean I think he's a better fighter? Certainly not. But because boxing is the ultimate cock-tease in failing to deliver such logical bouts I refuse to allow a sport & the calibration thereof to descend into a game of Fantasy Football altogether either. Rigondeaux hasn't had the opportunities Frampton has but that's effectively – as per this listing's rationale – his problem. I thus seek…
the most impressive body of recent work of any British professional boxer
Individual biographies & motivations are being added sporadically/intermittently… bare with me (will take a while). As always this is a dynamic listing which will change to reflect the changing ladder of success enjoyed by Britain's top boxers over time.
Key:
? = World Champion (major only)[multiple indicate multiple titles held]

= British Champion

= English Champion
= Olympic Medallist
? = Former World Titlist (major only)
? = Beaten World Title challenger

= Has headlined a PPV Card
? = Has fought outside the UK
?=Blue Chip Prospect [prospect taken to mean under the age of 30; less than 15 pro fights & having never fought for a world title]

= English

= Welsh

= Scottish

 = Northern Irish
UK Top 100 Pound for Pound
Carl Frampton ?? 21 February 1987Wins over Scott Quigg & more significantly Leo Santa Cruz make 'The Jackal' the owner of the most impressive body of recent work of any British professional boxer. The win over Santa Cruz & the manner in which it was achieved – on foreign soil – shifts the Belfast man neatly into the global pound for pound elite. Talk is currently of a Santa Cruz rematch; followed by a meeting with fellow Haymon Brit & #4 on this listing Lee Selby at Windsor Park but having expressed an interest in fighting Gary Russell Jr., Jesus Cuellar, and Oscar Valdez (but not Guillermo Rigondeaux) & with Al Haymon's coffers running dry by some reports his future matching remains unclear at this point.
James DeGale ??3 February 1986 Has had a momentous 2 & a half years starting with his Wembley win over the highly touted Brandon Gonzales; which was followed by wins over the rugged Marco Antonio Periban (also on a PPV undercard); Andre Dirrell; Lucian Bute & perhaps least impressively (in terms of calibre of competition if not performance) Rogelio Medina. Has missed the opportunity to become a UK PPV headliner in favour of the mega-paydays handed out by one Al Haymon on PBC. Long may those last – although questions about the medium term health of the Haymon-Network TV experiment persist and grow over time.
Kell Brook ???3 May 1986 Brook went out in a blaze of glory against the monster known as GGG in what was in flashes a modern day answer to Hagler vs. Hearns. The loss & more to the point the honour with which it was achieved has rendered the to this point under-appreciated Yorkshireman, to quote Carl Froch, "an international superstar". After what has felt like years of attempting to lure Amir Khan into a showdown it is not unimaginable that the happenings of 2016 will render Khan the junior competent of any future negotiations. In a convoluted narrative that for so long seemed futile Kell Brook has become one of Eddie Hearn's great promotional steering success stories.
Lee Selby ?? 14 February 1987A career that threatened to be torpedoed by a 2009 loss to 1-0-1 Samir Mouneimne has certainly come a long, long way since. The polished Barry boxer has accumulated wins over Stephen Smith (in sensational fashion); John Simpson; Rendall Munroe; Australian Olympian Joel Brunker; Evgeny Gradovich (in controversial circumstances); an ageing Fernando Montiel & the frustrating talent Eric Hunter. Taken as a whole its a decent body of recent work but much of his future trajectory will depend on how he navigates the ever evolving promotional landscape.
Anthony Joshua ? 15 October 1989AJ is already the single biggest commercial animal in all of British boxing – generating upwards of £6 million every time he fights. With Anthony Joshua-Wladimir Klitschko yet to be confirmed only due to a hold-up over the WBA title – which frankly wouldn't change much bar who he's likely to fight after that – £6 million in revenue will seem positively quaint against estimates as high as £25 million for the crossroads fight of the decade in the heavyweight division.
Chris Eubank Jr ?? 18 September 1989 Talent: check. Profile: check. Managerial steering: yeah, but, no, but… Eubank Jr's progress is now actively being sabotaged by the same overzealous influence which gift wrapped him his entree into the sport at an artificially inflated level of public interest. I don't see any cataclysmic parting of ways between father & son & thus envisage a great talent will go whichever way the chip on his father's shoulder deems appropriate.
Scott Quigg ?? 9 October 1988Frampton vs. Quigg was for a good 2.5 years a bout the trade yearned for & Hearn was eventually able to deliver a bout that frankly failed to live up to the substantial hype – with Quigg conserving energy stores excessively in the early going & Frampton building up an unassailable lead on any sane card. Where to from here for the now just once beaten Lancastrian under the Matchroom banner? The answer will be intriguing to watch unfold.
George Groves ?? 26 March 1988 Groves is one of the sport's older 28 year olds having been through two wars with Carl Froch; a still controversial fight with James DeGale;  a loss on American soil to Badou Jack & most recently a resurgent win over Martin Murray in his last outing.
Tony Bellew ?? 30 November 1982 Tony Bellew is one of the sport's loveliest guys – & one of its true characters. A fighter & a warrior who owes his success more to sweat & super-human levels of self-belief than to any inherent talent – a guy many young pros could learn from.
Jamie McDonnell ?? 30 March 1986
Amir Khan ??? 8 December 1986 L KO 6/12 & L TKO 5/12 look comparable enough on paper but there was a huge swing in status & fortunes between Khan's last outing & his perennial would-be nemesis Kell Brook's… & not in the favour of the Bolton born, American based Amir Khan either. Khan is no longer the A-side in any proposed future meeting between the two & you'd anticipate that someone who could rock GGG wouldn't have too many problems doing likewise & far worse to the notoriously glass chinned Khan.
Anthony Crolla ??? 16 November 1986Smashing lad who is now mixing it with the best fighters in the world in his division. Has made the most of the substantial promotional backing & upped his game through the increasing level of opponents faced.
Billy Joe Saunders ? 30 August 1989One of the era's true talents but has been kept inactive for a variety of reasons both before & after his career best win over Andy Lee. Were this a simple listing of natural talent Saunders would do no worse than a Top 2 place – on his worst day. Sadly for BJS – Gennady Golovkin & Canelo Alvarez would both view him as but one of a list of a dozen potential opponents on the B-side – paid accordingly, & of course, on the road. The investment seemingly isn't there for any major bout with him as the A-side.
Callum Smith ? 23 April 1990What can you say about the still just 26 year old super middleweight who holds an unusually high (for this era) knockout ratio of 76% through 21 bouts? With the exception of his first two four rounders – he has only failed to stop three men, two of whom (Nikola Sjekloca & Christopher Rebrasse) have never been stopped by anyone through 35 & 29 fight careers respectively. Callum is a superstar in waiting.
Nathan Cleverly ?? 17 February 1987 Many will deem Nathan Cleverly's win over Juergen Braehmer fortuitous – which, perhaps, to an extent it was – but he had to show a great deal of grit & determination to just be around to accept said good fortune. Nathan was exceptional in a losing effort against Andrzej Fonfara a year ago & his recent success is proof positive of my countryman Gary Player's favourite saying, "The harder you work the luckier you get." Few within the trade will begrudge Nathan a win that stemmed from years of hard toil.
Terry Flanagan ? 11 June 1989 A legitimate top tier lightweight but one lacking true elite level opposition on his resume. Undefeated but I'd argue that a competitive loss to a Jorge Linares counts for more in my book than a 'world title defence' against a 42 year old who was 7-5 in his previous 12 bouts.
Josh Warrington ? 14 November 1990Derided in some circles for being a coddled money spinner in the town he effectively owns – Leeds. That characterisation is getting less & less fair with every win over an international level operator – Joel Brunker & Hisashi Amagasa weren't mugs & Josh's wins over them aged still just 25 should be respected. Having turned pro at just 18 Warrington's peak athletic & revenue generating years will unfold in the next 36 months & to quote Tom Petty, "the future was wide open." I'd not hold my breath waiting for Selby vs. Warrington anytime soon although eventually, who knows…
Lee Haskins ?? 29 November 1983 Proof were it needed that not all world titles were created (nearly) equally. Haskins failed by way of stoppage at both British & Commonwealth level at bantamweight (where only around 30 British fighters ply their trade at any one time) & had to move down to super flyweight (where only around 15 British fighters ply their trade at any one time) to pick up a domestic title yet is now, somehow, a 'world champion' among the 1,000 or so bantamweights the world has to offer. Consider he got laid out by Stephane Jamoye – a man who both Ryan Farrag & Scott Quigg knocked out & you realise how meaningless the term 'world champion' is nowadays. To be fair, though, Haskins did enjoy domestic success earlier winning the English title – against an opponent who was 9-24-1 coming in. When boxing asks itself why it isn't taken seriously by a sizeable chunk of the population it should have a look at cases of attempting to pull the wool over the eyes of the sporting public such as this one before it starts to feel too sorry for itself.
Dereck Chisora ? 29 December 1983Dereck's athletic prime is probably behind him but the allure of Chisora was only ever partially predicated on his technical ability – the drive/insanity/lunacy remains & I'd be veering toward a Dillian Whyte convert to a larger degree were the latter to face & beat a guy who is still somewhat competitive against Top 5 competition in Kubrat Pulev.
Khalid Yafai ? 11 June 1989 Supremely talented fighter who at 27 & 19-0 with the backing of the promotional hyper-power in the UK is potentially, in time, the nearest thing Roman Gonzalez might actually consider a legitimate challenge at super flyweight. There are other exciting fights out there for Yafai in theory – 23 year old Naoya Inoue & Juan Francisco Estrada both spring to mind in what is evolving into a tasty little division on the global level.
Martin Murray ?? 27 September 1982  Martin will perhaps be best remembered for his controversial loss to Sergio Martinez & an equally laughable so-called draw with Felix Sturm in that great home of unbiased judging Germany. At 34 years old the metabolic reality seems to mean his new home is at 168lbs with no way back down to the middleweight division where he enjoyed his greatest performances. Should Martin retire sans a world title he will be one of the era's best fighters to do so. Fantastic character; chin & heart make him a hardcore fan favourite who took on challenges no one else would & did so the hard way. A tribute to the spirit of the sport.
Luke Campbell 27 September 1987  I'm unsure whether I had some sort of viral infection that rendered me inaccurate in my observations but having been to hundreds of cards & seen thousands of bouts over the years I left Campbell vs. Coyle about as impressed as I've ever been with any fighter's performance. Campbell is a polished; slick; refined fighter with the blue chip amateur pedigree to back it up. His bout with Derry Mathews was one part stepping stone & one part examination of his will to ascend to the heights his talents surely merit. Needless to say his dismantling of the seasoned Mathews was a test Luke passed with flying colours. Once more there is reason to be excited about the 29 year old's future.
Ricky Burns ?? 13 April 1983 
Liam Smith ??? 27 July 1988
Frankie Gavin ? 28 September 1985
Stephen Smith ?? 22 July 1985
Brian Rose ?? 15 February 1985
Stuart Hall ??? 24 February 1980
David Haye ??? 13 October 1980 Difficult entity to quantify considering all 'those clowns on that joke channel' but Haye remains a peripheral if increasingly irritating figure loitering around the elite level of British boxing on the basis of laurels alone – as much as the future exploits of  Mark de Mori & Arnold Gjergjaj are on the tip of every working man's tongue up & down the country.
Gavin McDonnell 30 March 1986 
Liam Walsh 18 May 1986
Jack Catterall 1 July 1993
Tommy Langford ? 12 July 1989
Liam Williams  26 May 1992
Paul Butler ? 11 November 1988
Bradley Skeete  17 October 1987
Tyrone Nurse  4 January 1990
Dillian Whyte  11 April 1988
Tommy McCarthy 4 November 1990
Jack Arnfield  22 May 1989
Rocky Fielding  5 August 1987
Ryan Burnett ? 21 May 1992The coming attraction in the bantamweight division & in truth bar Jamie McDonnell already the premier 118lber in Britain – professional accolades pending of course. The Ryan Farrag bout served as a chance to showcase his talents & versatility as a boxer-puncher. Adam Booth regards the 24 year old from Belfast the single biggest talent he has ever worked with & that is some recognition considering the calibre of fighters the super trainer has worked with over the years.
Matty Askin  24 December 1988
Bob Ajisafe ? 13 April 1985
Martin Joseph Ward 13 July 1991
David Price ? 6 July 1983 David Price's career has been hampered by three things: 1) opponents who were shown to be on drugs; 2) a chin that is still widely questioned & 3) simply bad luck in coming along at a time of promotional turmoil & era change. Still has something to offer & many potentially big fights remain out there for the likeable Scouser.
Isaac Dogboe ? 26 September 1994
Lenny Daws ? 29 December 1978
John Ryder  19 July 1988
Ashley Theophane ?30 August 1980
Ryan Walsh  18 May 1986
Hughie Fury ? 18 September 1994
Derry Mathews ? 23 September 1983
Tom Doran 7 August 1987
Scott Cardle  28 September 1989
Craig Kennedy 3 May 1985
Robbie Davies Jnr 3 October 1989
Ahmet Patterson 26 October 1987
Gamal Yafai ? 4 August 1991
Sam Eggington  15 October 1993
Stephen Simmons ? 6 August 1984
Tommy Coyle  2 September 1989
John Wayne Hibbert  12 December 1984
Ryan Farrag ? 6 February 1988
Luke Blackledge ? 6 August 1990
Hosea Burton  14 September 1988
Isaac Lowe  21 January 1994
Paul Smith???? 6 October 1982
Frank Buglioni ? 18 April 1989
Gary Cornish 10 April 1987
Gary Corcoran 12 November 1990
Mitchell Smith 24 November 1992
Anthony Yarde ?? 13 August 1991
Lee Markham  24 October 1987
Kid Galahad 3 March 1990
Sean Dodd 28 June 1984
Rick Skelton 8 October 1993
Iain Butcher 2 May 1992
George Jupp ? 18 December 1990
Craig Cunningham 26 February 1988
Jazza Dickens 12 April 1991
Charlie Edwards ?? 8 February 1993
Jason Cunningham  26 September 1989
Tom Baker  18 November 1991
Jamie Conlan 11 October 1986
Adam Etches  26 January 1991
Callum Johnson 20 August 1985
Andrew Selby ? 25 December 1988
Elliott Matthews 23 April 1981
Thomas Patrick Ward 15 May 1994
Anthony Cacace ? 2 February 1989
Marcus Morrison ? 9 March 1993
Jamie Cox ? 24 August 1986
Leigh Wood 1 August 1988
Sonny Upton 27 June 1989
Martin Ward 11 March 1988
Joe Hughes 6 August 1990
Lewis Taylor 27 January 1990
Glenn Foot  5 November 1987
Ohara Davies ?? 9 February 1992
Representation in the Top 100 by Nation
86
6
4

4
Promotional Strength in Depth
*100 points for #1…all the way down to 1 point for #100.
Only fighters listed officially on the promoter's website or signed officially to the promoter are considered within these totals.
Totals by Promoter: 
2118
1124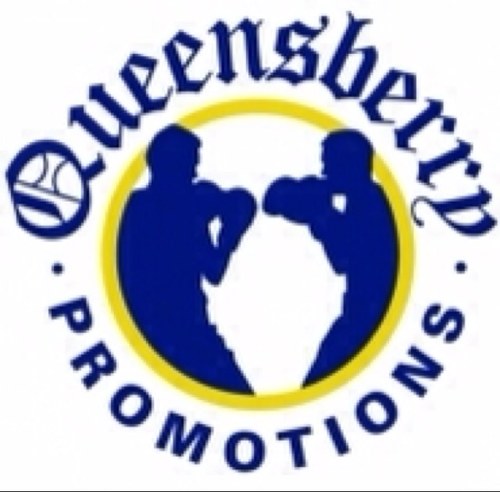 385
229
133
91
78
72
51
32
Promotional Leaders by Nation
1896
1033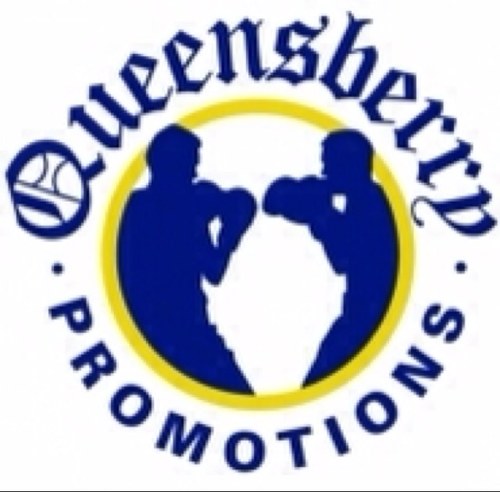 229
188
83
78
72
51
44
32
97
85
67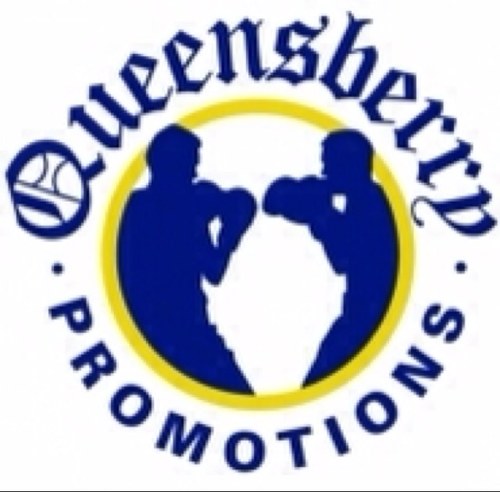 58
47

100
59
78
World Titles by Sanctioning Body
Tony Bellew
Jamie McDonnell; Carl Frampton; Nathan Cleverly
Anthony Joshua; Lee Selby; James DeGale; Kell Brook
Terry Flanagan; Billy Joe Saunders